WIN 3 Month Membership (drawn monthly)
WIN 3 Month Membership (drawn monthly)
J Smith from Manning is our November winner.
Please be sure to check the full terms and conditions below before entering. Please also note that you can enter only once – duplicate entries are discarded.
Competition Terms and Conditions
The Promoter is Como Fitness. Employees of the Promoter(s) and associated companies` employees are not permitted to enter. Families of Promoter(s) & its agencies are ineligible to enter.


To enter for the major prize, simply fill out the registration form and submit it for immediate registration. Competition(s) commence at the beginning of every month. You become eligible upon successful submission of the competition registration form. Entry is only valid to WA residents.


By submitting the Entry form to enter Como Fitness` current competition you are complying with the terms of agreement set out. The entrant is a willing participant and of legal required age required to enter online competitions. Competition will close on the last day of the month.


The winner will be drawn at Como Fitness 1-2/460 Canning Hwy, Como WA 6152, within 1 week of the competition closing. The official winner will be notified by electronic mail.


The prize is not transferable, and cannot be re-sold or provided to other family members or friends.


The Promoter(s)`s decision is final and no correspondence will be entered into. Prize is not transferable and cannot be redeemed as cash. No responsibility will be taken for incorrect entries lodged and no responsibility is taken for variation in value of prize between time of lodgement and time of allotted draw. Promoter(s) may conduct such further draws as deemed necessary in order to distribute unclaimed prize. All entries become the property of the Promoter(s) upon lodgement.


All entries will be entered into a database for Como Fitness marketing purposes, unless notified otherwise in writing by the entrant. Information will not be provided, rented or sold to any third party.


The Promoter(s) will classify all entries as confidential and will not disclose any entrants details to any other parties, and by entering the competition you are agreeing to accept email communications from Como Fitness until you unsubscribe. Only subscribed entrants to our communications at the time of the competition draw are eligible to win.


The Promoter(s) will not be liable for any loss or damage whatsoever which is suffered (including and not limited to indirect consequential loss) or for any personal injury suffered or sustained relating to the prize offered, which cannot be excluded by law.


This promotion is governed by the laws of the State of Western Australia.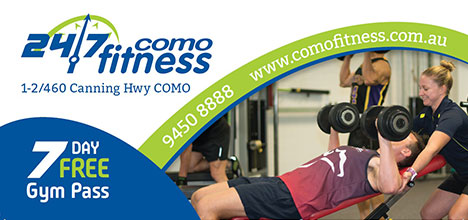 FREE 7 Day Pass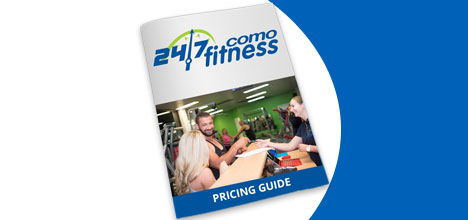 Pricing Guide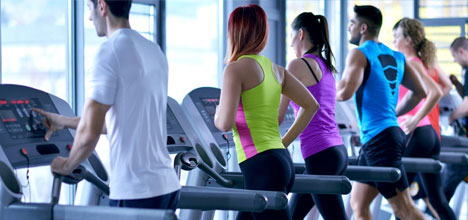 Win 3 Months Gym
(Drawn Monthly)