Do you want to get back into moving MORE! 
Are you ready to TRANSFORM?  
Join our award winning over 60s classes – Keep Fit Seniors and Strength for Life!
These group training classes will improve your fitness, strength, endurance, balance and flexibility.
There are NINE (9) classes per week to get you moving more and to transform your fitness!
To get started participants undertake a thorough Assessment and Orientation on equipment.
Classes suit all fitness levels from beginner to regular participants. Our instructors will help guide you to improve!
Participants are fully supervised at all times
No Doctor or Medicare referral required
Improve your strength, stamina and fitness!
Improve your bone density, lower your cholesterol, lose weight
Improve your balance, mobility and flexibility
To get you started we have a Starter Pack which includes the following…..
Initial Consultation (45 minutes) – Health Assessment and Orientation on equipment.
Ten (10) group exercise classes (60 minutes)
Our Fee – $195.00.
After your initial 10 classes, additional packs of 10 or 20 classes can be purchased….
10 Classes for $140.00
20 Classes for $250.00
All 10 or 20 class packs have a 6 months expiry
Sorry but no 24/7 gym access is available with these class packs.
Classes have a defined structure to ensure all participants are well supervised and safe when participating. Below is a brief outline of how the class operates….
Every instructor is different and delivers the class slightly different depending upon their experience and expertise.
Each class will have variations and small changes each week to enhance participant motivation and enjoyment.
The general format of classes is outlined below however if things vary or the timing of warm up or other parts of the class may differ, we encourage participants to embrace the change and the challenge!
All classes fully supervised by an Exercise Physiologist.
Class Format
Item
Time
Details
Warm Up
5-10 min
Cardio Exercise – Walking / Treadmill / Bike / Rower / etc
Other exercise to warm you up!
The instructor will collect you from the cardio area, when detailed instruction for the class is to start.
Your warm up is included in the class time.

Instruction
3-5 min
Instructor will explain the mobility / functional circuit that it set out.
Details will be written on the whiteboard to remind participants.
Instructor will divide group into THREE (3) x smaller groups and give additional instructions of where to start.

Class Begins
40-45 min
Participant undertake THREE (3) parts of the class:
1. Cardio Workout
2. Circuit 1 – Strength Machine– 7/8 stations
3. Circuit 2 – Mobility / Functional exercises – 7/8 stations
Cool Down
5-7 min
The instructor will lead a group 'cool down' including stretching exercises. All participants are required to take part as it helps to ease the tension in those tight muscles.
Duration
60 min
Smile and enjoy the good vibes after your class!
Rebates are available through your Private Health Fund provider (Item No 502) as classes are supervised by an Exercise Physiologist. Please check if you have this as part of your Private Health Insurance. Please check with your Health Fund eligibility prior to requesting a Tax Invoice.
When are the group classes held?
| | MON | TUE | WED | THU | FRI |
| --- | --- | --- | --- | --- | --- |
| 7:30 AM | | KeepFit Seniors | | KeepFit Seniors | |
| 8:30 AM | | KeepFit Seniors | | KeepFit Seniors | |
| 11:00 AM | KeepFit Seniors | KeepFit Seniors | | KeepFit Seniors | KeepFit Seniors |
| 2.00 PM | | | Strength for Life | | |
Are you ready to TRANSFORM?  Call us NOW on 94508888 and get started today! 
Classes to suit all fitness levels

No Doctor or Medicare referral required

Improve your strength, stamina and fitness

Improve your bone density, lower your cholesterol, lose weight

Improve your balance, mobility and flexibility 

Ideal for everyone with or without a chronic health condition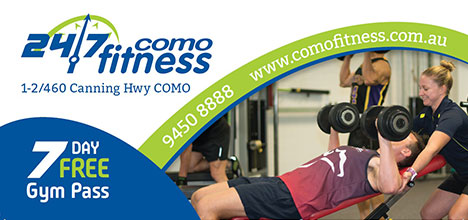 FREE 7 Day Pass
(Valued up to $25)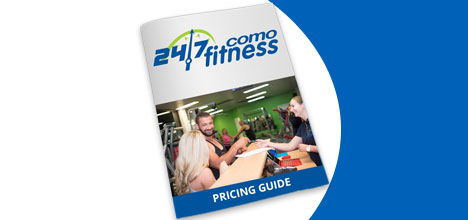 Pricing Guide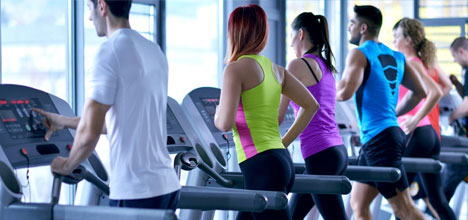 Win 3 Months Gym
(Drawn Monthly)