Damian Pavlinovich
Owner, Principle Exercise Physiologist
Damian is a pioneer in the industry having commenced working at in the field of health and fitness when he enrolled in a sport science degree at Edith Cowan University, while studying he worked in various roles for WA Hockey WA and at Perth Hockey Stadium. This were Damian tarted to develop his coaching and teaching skills.
Damian completed his Sports Science degree at Edith Cowan University graduating in 1994 and had already commenced work at Sports Medicine Australia (WA) in 1993 working in the 'Safer Sport" Community Education Program. This involved developing, delivering and refining a variety of sport injury prevention courses and seminars on the prevention and management of sporting injuries.
At the end of 1999 he left and began work on two projects; the 'Stay On Your Feet' Program – a community falls prevention program and his own exercise and wellness program for older people as he had recognised that there were limited opportunities for older people to engage in regular physical activities and strength training.
Damian own exercise and wellness program for older people then lead directly to him securing a contract with the Department of Veteran's Affairs (DVA) where he developed, implemented and delivered the Heart Health Program for Vietnam Veterans from 2001 – 2007.
Throughout these years Damian also played and coached hockey as he had done since he was a young boy. In in 1995 following a back injury from playing hockey he began to compete in Triathlons starting with small event and eventually completing 6 x Half Ironman events. Through these areas of work and personal participation in Triathlons Damian has developed great depth of knowledge and skill in assisting clients with improving their health, fitness and quality of life.
In 2007 Damian purchased Como Health and Fitness Centre (CHFC), it has been here that he continued to focus his attention on providing health, fitness and exercise programs for older people, people with chronic health conditions and people who wanted somewhere to exercise without feeling intimated by the 'muscle-heads' or the 'lycra-set'.
During his time at CHFC, Damian has developed a strong relationship with local medical and allied health practitioners and has been involved with numerous community based health and exercise programs. These include;
The pilot program of the Life Now program. An exercise program for people living with cancer which was funded by the Cancer Council of WA.
Heart Beat, Healthy Lifestyle Program and Active Measure. All of these programs were funded through the Bentley Armadale Medicare Local. Damian and his team developed and delivered these programs throughout the south eastern corridor of the Perth Metro area.
Under Damian's guidance and leadership the Como Fitness Centre has expanded and grown is now a modern 24/7gym with an atmosphere and soul. It is the focus of the local Como community and the larger City of South Perth.
Como Fitness Centre was one of the original providers of the Living Longer, Living Stronger program – a strength and exercise program for seniors – and has received several awards for the program's success over the years.
As an Exercise Physiologist, Damian has utilised his extensive experience in exercise rehabilitation to specialise in assisting patient with complex and chronic disease. In particular Damian has a keen interest in neuromuscular conditions including MND, MS and acquired brain injury and mental health disorders.
During his career he has also held a number of lecturing and tutoring roles at Notre Dame University, Edith Cowan University, Murdoch University and TAFE.
Under Damian mentorship and utilising his extensive experience and expertise, Damian and his team are looking forward to developing and implementing both group and individual exercise programs for Aboriginal people.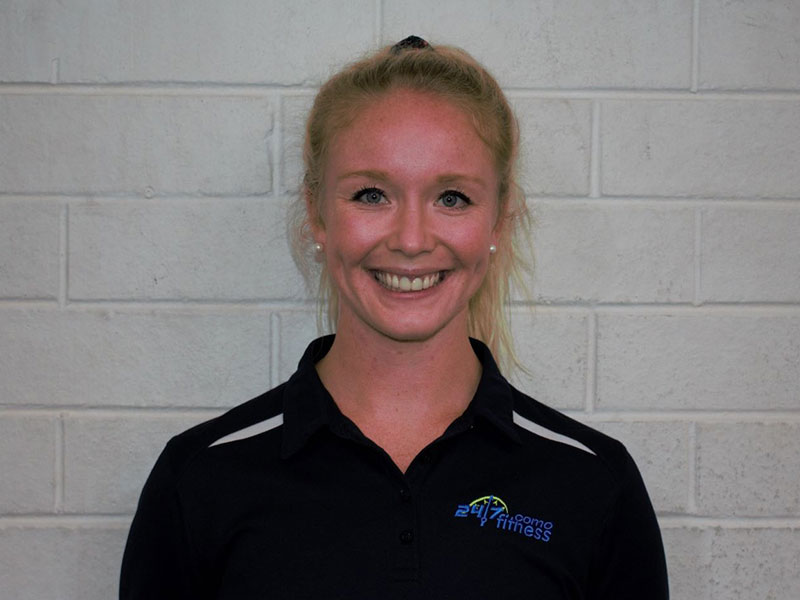 Leanne Snyder
Personal Trainer and Marketing Coordinator
Leanne is originally from Portland, Oregon, USA and completed her Bachelor's degree in Kinesiology from Oregon State University and is a Certified Strength and Conditioning Specialist. She was passionate about sport from an early age, and through her own experiences with injuries, she became interested in studying sport injuries. During her time at Oregon State, Leanne worked as a Research Assistant in the Biomechanics and Physical Activity Laboratory and competed on the Women's Lacrosse team. After graduation, she took a role at Nike World Headquarters in Portland working in the Wellness Centre providing injury rehabilitation to Nike employees and athletes.
In 2018, she came upon an opportunity to complete her Master's Degree by Research in Sport Science at Edith Cowan University, which led her to move to Perth. She ran a research project studying anterior cruciate ligament (ACL) injuries in women athletes and completed her Master's thesis in 2020. During her time at ECU she taught sport science courses to undergraduate students in human physiology, exercise physiology, and applied sport science.
Leanne has extensive experience coaching one on one strength and conditioning sessions and group fitness classes which a specialty in HIIT and kettlebells. She is passionate about providing sport opportunities and strength training opportunities to girls and women athletes, so she continues to coach girls basketball players in the Perth area. She joined Como Fitness in 2020 and brings energy and knowledge to the gym through her hybrid role in coaching and marketing. Outside of the gym, she stays active by playing lacrosse and running.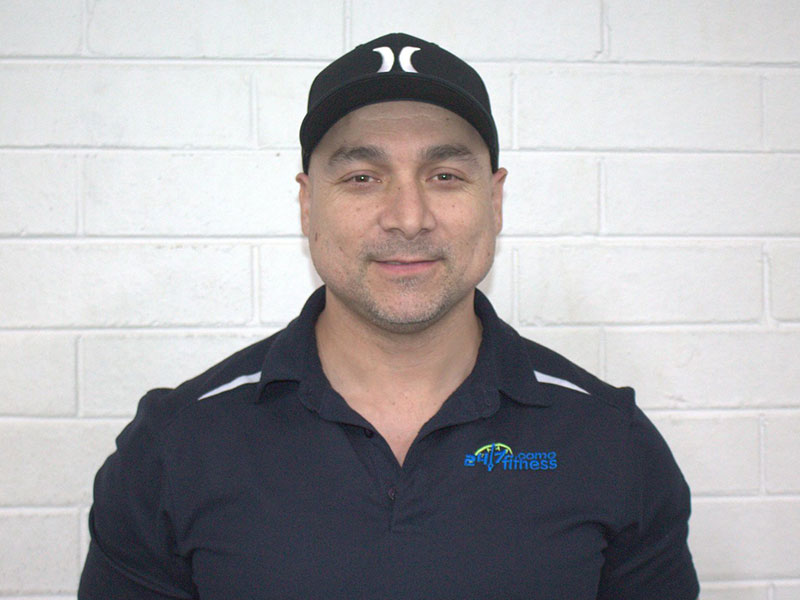 Oscar Penaloza
Personal Trainer
Oscar is an expert personal trainer with over 18 years of experience. He is originally from Chile, but moved to Sydney when he was nine years old. Growing up Oscar was a soccer player, sprinter, and competed in Martial Arts which sparked his interest in the fitness industry. In Sydney he became a personal trainer and worked his way up to manage multiple 24 hour gyms in Sydney and a supplement shop, and spent five years competing in bodybuilding competitions. He holds certifications in a wide range of topics including Strength and Conditioning, Les Mills, Suspension TRX Training, Rehabilitation Coaching, Fit Balls, Power Players, and many others.
Oscar is a cancer survivor, which gives him a special interest in his clients with chronic illnesses. He also specialises in training clients for sport performance and is knowledgeable in supplement recommendations. When Oscar is not in the gym, he loves cars and PlayStation games.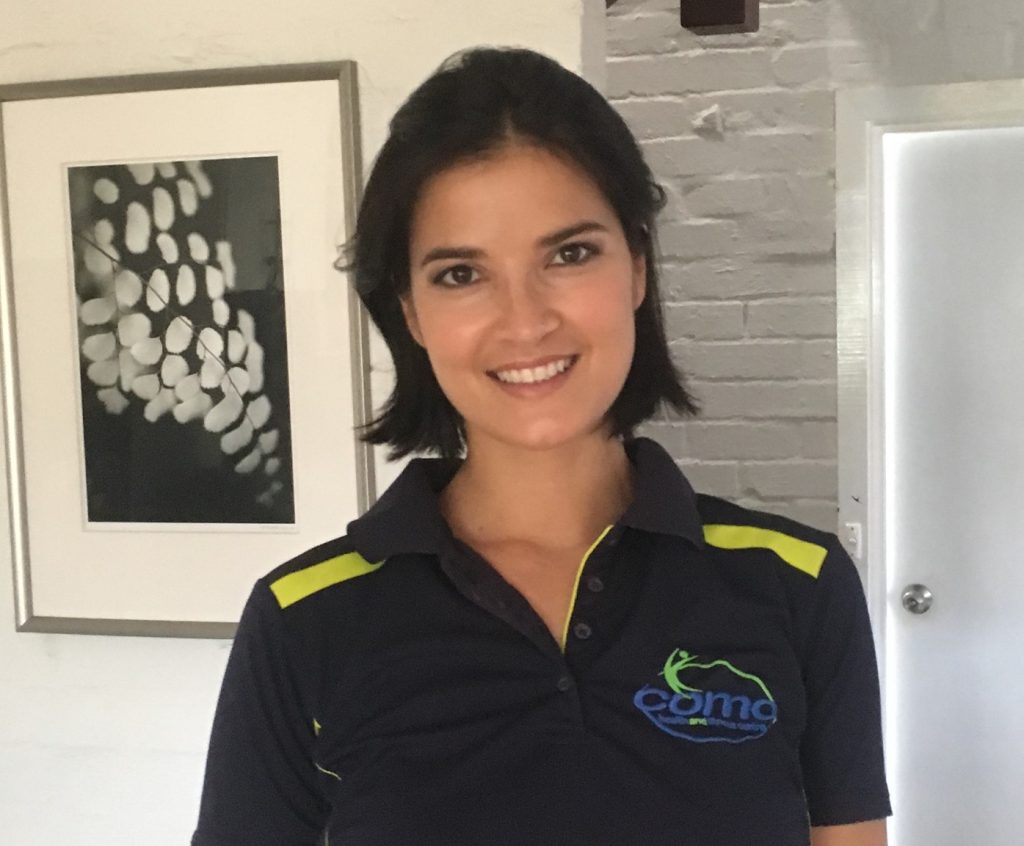 Kim Barutaut
Personal Trainer
Kim Barutaut has recently joined our small, amazing team!

Kim is originally from Reunion Island, a French Indian Ocean island of which lies between Madagascar and Mauritius. After completing her school; at home in beautiful Reunion Island in 2010 she moved to Toulouse, France to study Chiropractic Medicine.
After completing her studies in 2016 from IFEC (Franco-European Institute of Chiropractic) , she returned to Reunion Island for a few months (who wouldn't!) to spend time with her family. However with the lure of seeing the world she decided to travel and headed for Australia, bringing her to Perth in 2017 on a working holiday visa.
After enjoying her time seeing the world (Perth) she joined her partner in Italy where he played professional Rugby. Returning to Perth following the European rugby season, Kim has settled in Perth and has been working in the hospitality industry.
Seeking new beginning and wishing to return to the health and fitness industry, Kim has now qualified as a Personal Trainer, putting all of her knowledge of anatomy and human movement to good use.
As a Personal Trainer at Como Fitness, Kim impresses all of her clients with her bright personality, French accent and subtle yet firm approach to Personal Training. If you're seeking to tone up and get in shape, Kim will have you looking amazing in no time!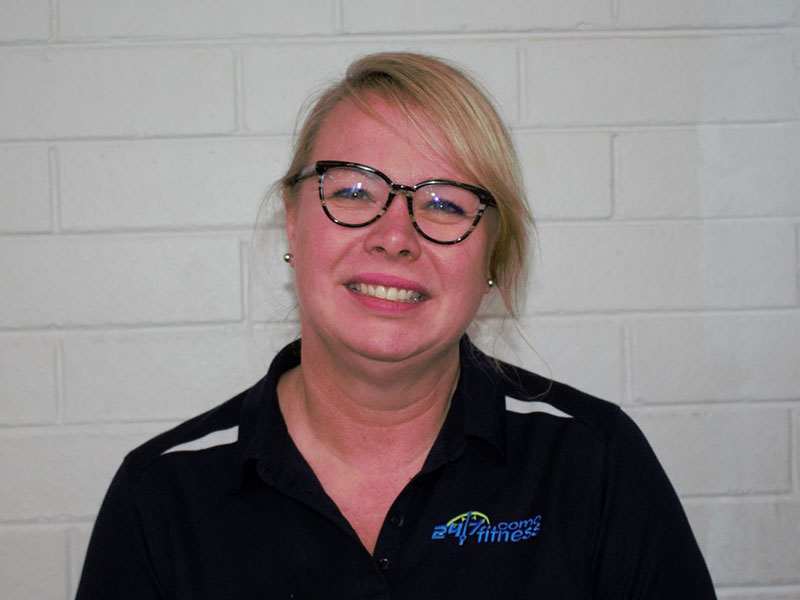 Nicola Alderton
Office Administrator
Nicola is a highly motivated office administrator with experience in the Financial Services, Mining & Education sectors.  She has worked in various positions from corporate finance level to general reception positions.
Nicola is enjoying her transition to the health industry as she enjoys interacting with members and assisting with their health needs.  Nicola feels her strengths lie in her ability to prioritise client's needs and deal with people with kindness and empathy.
She is a local and lives with her family Kensington.  She is an active member of the South Perth community having twice been nominated for City of South Perth Volunteer of the Year.  Her three children attend local schools and she is a previous board member and P&C President of Como Secondary College.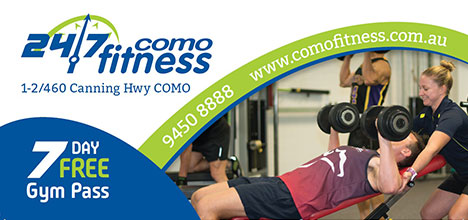 FREE 7 Day Pass
(Valued up to $25)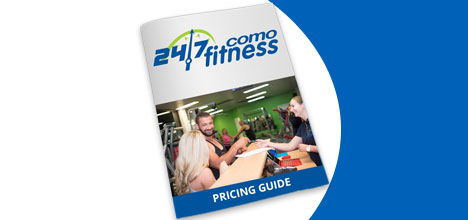 Pricing Guide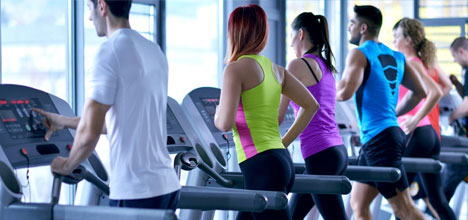 Win 3 Months Gym
(Drawn Monthly)