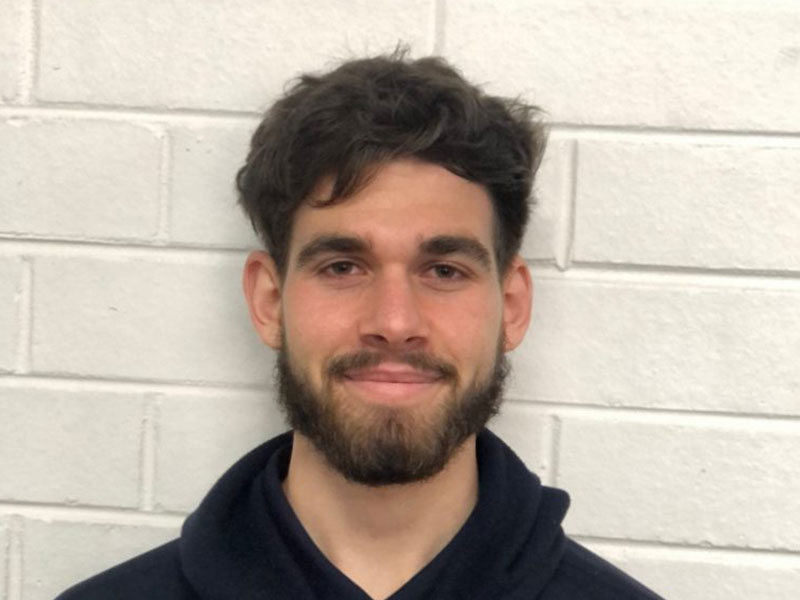 Gabe Leone
Personal Trainer
A warm welcome to Gabriel  (Gabe) Leone. A Freo lad through and through, Gabe graduated from Notre Dame University in 2019 having completed his Exercise and Sports Science degree. Growing up being a fit and active teenager playing soccer and other sports, Gabe endured his fair share of injuries and this sparked his interest in wanting to know why these injuries kept re-occurring and what could be done to stop this!
During his time at Uni, Gabe became involved in the "AMP IT UP" program as well as with the East Fremantle Football club. Two vastly different areas; the "AMP IT UP" program is an exercise program for children with motor neuron and motor development conditions. While is his role at East Freo involved injury rehabilitation of elite footballers both men and women. Both environments giving him unique, fascinating and challenging issues to problem solve.
After graduating Gabe has had several part time roles in fitness centres and gyms including Goodlife and 12 Rounds including learning boxing skills and techniques from WA boxing legend Danny Green! He comes to Como Fitness looking to enhance his learning in injury rehabilitation and chronic health conditions.
Gabe looks forward to assisting you in reaching your health, fitness and lifestyle changes.  Feel free to reach out and say HELLO when next you're in the Gym.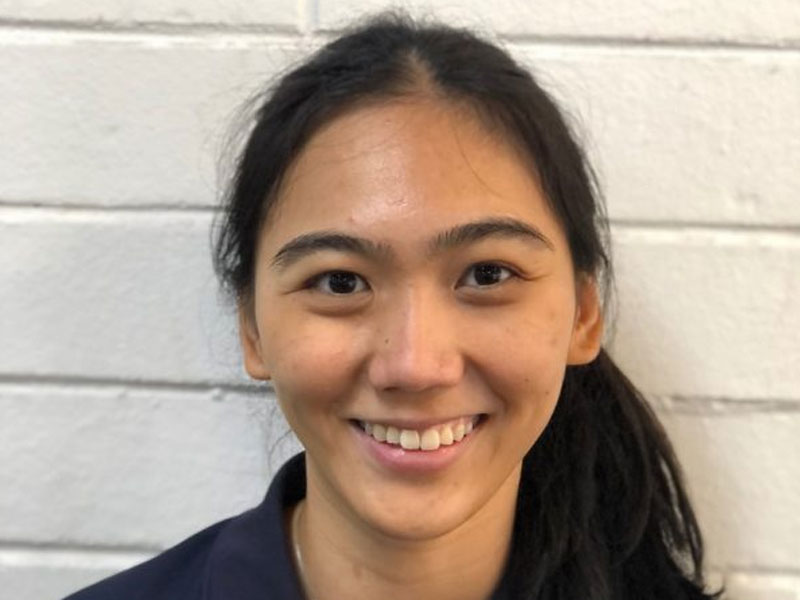 Faye Yeo
Exercise Physiologist
If you're looking to improve your golf swing, so am I! My father introduced me to golf when I was 11 and I've loved the game ever since. I have a real passion for it and the golf courses around Perth are fantastic.
Having grown up in Singapore, after school I moved to Perth in 2017 to undertake university studies at UWA where I completed an exercise and sport science degree then followed on to complete a Masters in Exercise Physiology in 2021.
After graduating as an Accredited Exercise Physiologists, I began working for a workplace health provider in a FIFO role undertaking health assessment for mine workers. After eight months in this role, I decided to seek new pastures and have found a very enjoyable role at Como Fitness 24/7.
The team and members have been very welcoming and I look forward to being able to help you achieve your health and wellbeing goals.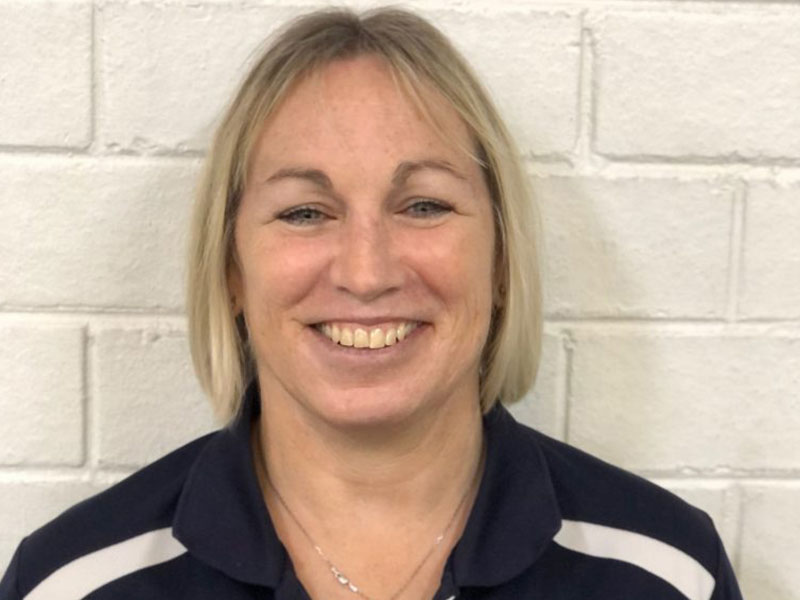 Juliane Martin
Personal Trainer
Juliane (Jules) Martin comes to Como Fitness 24/7 from F45 (Vic Park), she bring with her a wealth of experience working as a Personal Trainer in both large and small boutique gyms.
For many years Jules and her husband were involved with various family business including a World renown Alpaca Farm ans well as owning a boutique Cherry & Stone fruit farm in the hills until selling up and moving to South Perth in order to be closer to their families.
In 2014 Jules decided to change direction in her career and follow her passion for health and fitness. A keen mountain biker, she enrolled in a Personal Training course at TAFE and has never looked back!
Since then she has explored all facets of the fitness industry working in large and small boutique gyms in various roles delivering Bootcamps, Personal Training, Group Fitness classes, Boxing and Kickboxing classes! Most recently Jules has been Head Coach at F45 where she has lead a team of coaches.
In big & small gyms, outdoor bootcamps (boxing/Xtraining) with free fitness to the community (not for profit organisation) & running own business from Professional home studio in Bedfordale until moving to South Perth in 2019 to take up position as Head Coach at interactive function training studio.
Jules holds a range of qualifications/certifications in Thumpboxing Advanced, KiMax (box/kick/muay thai), Topride&Spin, Kettlebell, TRX, Metafit, MetaPWR, MetaSAQ, MetaPro/PT, HIRT, Strength & conditioning, pre/postnatal.
In her spare time she loves the outdoors and spends many hours Mountain Biking the Munda Biddi trails with two of her sisters on self-sufficient tours and day tours. Also loves her dog Maggie and takes her visiting and playing with other doggies around South Perth Foreshore.
Jules is excited to be at Como Fitness and looks forward to assisting you in reaching your health, fitness and lifestyle changes. Feel free to reach out and say HELLO when next you're in the Gym.
Stephanie Carlucci
Personal Trainer
Stephanie Graduated from Notre Dame in Fremantle (2021) and is now continuing her studies further with a Graduate Diploma in Sport Coaching and Leadership. It is Stephanie's own experiencing in injury rehabilitation that led her down the path of Exercise and Sport Science.
Since she could walk, Stephanie has been dancing in styles ranging from Tap, Jazz, Ballet through to Acrobatics and Contemporary. She is doubling her love of coaching and love of dance by working towards her Teaching Diploma in Dance from ComDance Australia. Her dance background brings a unique style of strength and conditioning and flexibility/mobility training.
Just like Gabe, she was involved in the AMPIT UP program at Notre Dame. She spent a season at South Fremantle Football Club with the girl's youth team and Fremantle Rosters Rugby Club with the woman's tackle team in a sports trainer role, keeping the players in tip-top shape and leading both into
their grand finals. This solidified her love for sports rehabilitation and injury prevention. She is a passionate advocate for holistic health approaches and the importance of movement.
Damian Pavlinovich
Owner, Principle Exercise Physiologist
Damian is a pioneer in the industry having commenced working at in the field of health and fitness when he enrolled in a sport science degree at Edith Cowan University, while studying he worked in various roles for WA Hockey WA and at Perth Hockey Stadium. This were Damian tarted to develop his coaching and teaching skills.
Damian completed his Sports Science degree at Edith Cowan University graduating in 1994 and had already commenced work at Sports Medicine Australia (WA) in 1993 working in the 'Safer Sport" Community Education Program. This involved developing, delivering and refining a variety of sport injury prevention courses and seminars on the prevention and management of sporting injuries.
At the end of 1999 he left and began work on two projects; the 'Stay On Your Feet' Program – a community falls prevention program and his own exercise and wellness program for older people as he had recognised that there were limited opportunities for older people to engage in regular physical activities and strength training.
Damian own exercise and wellness program for older people then lead directly to him securing a contract with the Department of Veteran's Affairs (DVA) where he developed, implemented and delivered the Heart Health Program for Vietnam Veterans from 2001 – 2007.
Throughout these years Damian also played and coached hockey as he had done since he was a young boy. In in 1995 following a back injury from playing hockey he began to compete in Triathlons starting with small event and eventually completing 6 x Half Ironman events. Through these areas of work and personal participation in Triathlons Damian has developed great depth of knowledge and skill in assisting clients with improving their health, fitness and quality of life.
In 2007 Damian purchased Como Health and Fitness Centre (CHFC), it has been here that he continued to focus his attention on providing health, fitness and exercise programs for older people, people with chronic health conditions and people who wanted somewhere to exercise without feeling intimated by the 'muscle-heads' or the 'lycra-set'.
During his time at CHFC, Damian has developed a strong relationship with local medical and allied health practitioners and has been involved with numerous community based health and exercise programs. These include;
The pilot program of the Life Now program. An exercise program for people living with cancer which was funded by the Cancer Council of WA.
Heart Beat, Healthy Lifestyle Program and Active Measure. All of these programs were funded through the Bentley Armadale Medicare Local. Damian and his team developed and delivered these programs throughout the south eastern corridor of the Perth Metro area.
Under Damian's guidance and leadership the Como Fitness Centre has expanded and grown is now a modern 24/7gym with an atmosphere and soul. It is the focus of the local Como community and the larger City of South Perth.
Como Fitness Centre was one of the original providers of the Living Longer, Living Stronger program – a strength and exercise program for seniors – and has received several awards for the program's success over the years.
As an Exercise Physiologist, Damian has utilised his extensive experience in exercise rehabilitation to specialise in assisting patient with complex and chronic disease. In particular Damian has a keen interest in neuromuscular conditions including MND, MS and acquired brain injury and mental health disorders.
During his career he has also held a number of lecturing and tutoring roles at Notre Dame University, Edith Cowan University, Murdoch University and TAFE.
Under Damian mentorship and utilising his extensive experience and expertise, Damian and his team are looking forward to developing and implementing both group and individual exercise programs for Aboriginal people.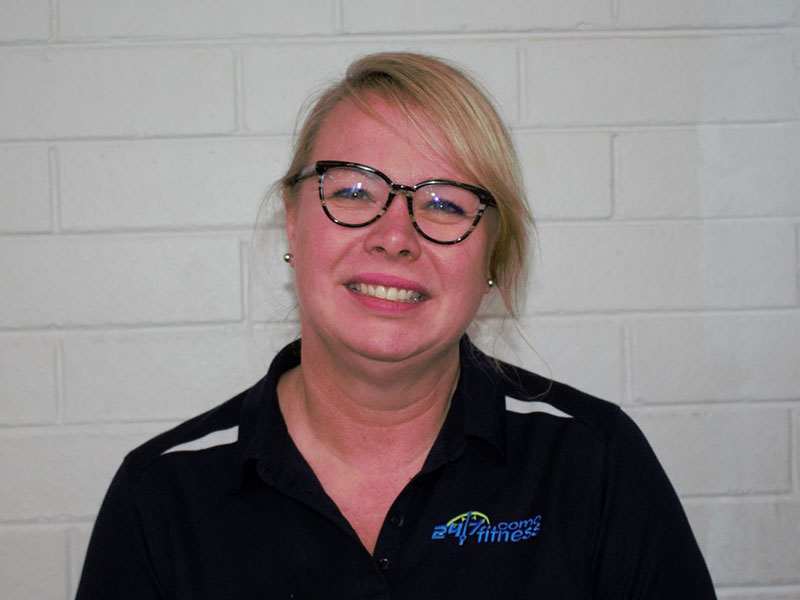 Nicola Alderton
Office Administrator
Nicola is a highly motivated office administrator with experience in the Financial Services, Mining & Education sectors.  She has worked in various positions from corporate finance level to general reception positions.
Nicola is enjoying her transition to the health industry as she enjoys interacting with members and assisting with their health needs.  Nicola feels her strengths lie in her ability to prioritise client's needs and deal with people with kindness and empathy.
She is a local and lives with her family Kensington.  She is an active member of the South Perth community having twice been nominated for City of South Perth Volunteer of the Year.  Her three children attend local schools and she is a previous board member and P&C President of Como Secondary College.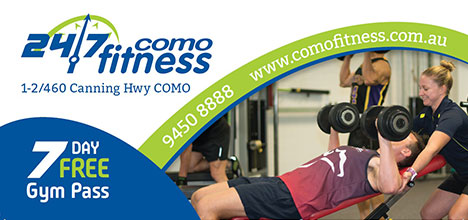 FREE 7 Day Pass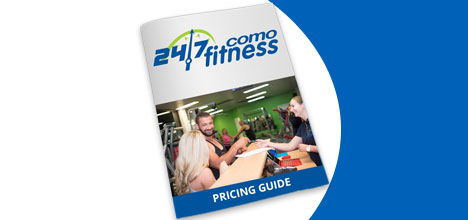 Pricing Guide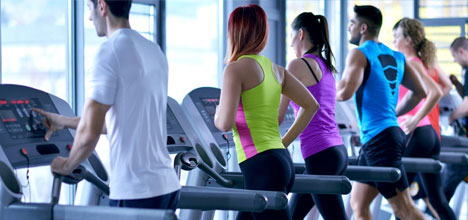 Win 3 Months Gym
(Drawn Monthly)